All Swimming Pool Slides
for In Ground & Above Ground Pools

Commercial Pool Slides

Inflatable Pool Slides

Pool Slide Replacement Parts

All Pool Products


Summit Swimming Pool Slides

Summit Swimming Pool Slides
Weight Limits

RECOMMENDED SLIDE WEIGHT LIMITATIONS

All slides have weight limits.
All of Summit-USA's slides are commercial grade;
meaning that they are designed for constant use,
rather than the occasional use that is expected
of a residential grade slide.

Summit-USA's slides are manufactured using polyethylene.
This material becomes extremely slippery when it is wetted,
hence, very fast.

Some configurations may be unsuitable for the intended users
and should be carefully considered.
The longer the slide, the faster the ride.

Some of the factors governing speed are
slider's body mass and apparel,
air and material temperature,
bedway water quality and quantity, & etc.

There are other factors that set the absolute weight limits,
but these are best determined on a case-by-case basis.

The upper weight limit is generally determined
by the size of the slide's bedway.
For instance, the Aqua Deluxe series
may be capable of handling six hundred pounds,
but a six hundred pound person
would not fit into the 23-inch wide bedway.

The lower weight limit is most important.
A lightweight child will not "sit" well into the slide
and can, in some cases, ride too high in the turns.
This increases the possibility of his being ejected from the slide.

Manufacturers recommended weight limitations are;
UPPER LOWER
Aqua Deluxe Series:
PS270 400 lb 35 lb
PS360 400 lb 35 lb
PS450 400 lb 50 lb
w/extenders 400 lb 40lb
PS630 400 lb 40 lb w/Rail Extenders
PS720 400 lb 80 lb w/Rail Extenders
Toddler Slides:
Banana 250 lb 20 lb
Adams 250 lb 20 lb
Baker 300 lb 20 lb
Adams Series:
1 4 foot 250 lb 30 lb
5 foot 250 lb 60 lb
6 foot 250 lb 80 lb
7 foot 250 lb 80 lb
Baker Series:
4 foot 300 lb 30 lb
5 foot 300 lb 30 lb
6 foot 300 lb 40 lb
7 foot 300 lb 40 lb
Cyclone Series:
All 400 lb 30 lb

Slide speed is affected by many factors,
slider's mass being only one.
The weight limits listed are recommended.

Custom designed slides must be rated individually.

The custom slide designed for ______________________________________________

and to be installed at ______________________________________________________

has an upper weight limit of__________ and a lower weight limit of____________.





All Pool Slides

Click - Shop & Save !

Pool Floats - Chairs


Pool - Toys - Games


Playground Eq



VIEW ALL POOL SLIDE RELATED PRODUCTS





International Customers
Simplify and Save on
International Shipments
SHOP THE USA - SHIP WORLD WIDE
Express Service to your Doorstep
>>> Learn More <<<




Need Help ? Feedback ?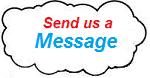 TAP to Call Us
or Dial
(805) 613 - 7283





All Pool Slides


Swimming Pool Slide Videos



Summit Swimming Pool Slides >>>
Contact Us

Privacy Policy

Terms of Use and Service

Shipping - Delivery - Returns

Affiliate Disclosure

Anti-Spam Policy

B N - P L
Buy Now - Pay Later

>> Offer Details <<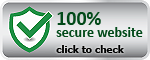 © Copyright 2003 - 2017
SwimmingPoolSlides.net All Rights Reserved